Less driving. More living.
Opening in late 2023, OCTA's new 14-mile 405 Express Lanes will ease congestion with FasTrak® electronic tolling. Traffic that moves lets you go with the flow and connect sooner to your best things in life.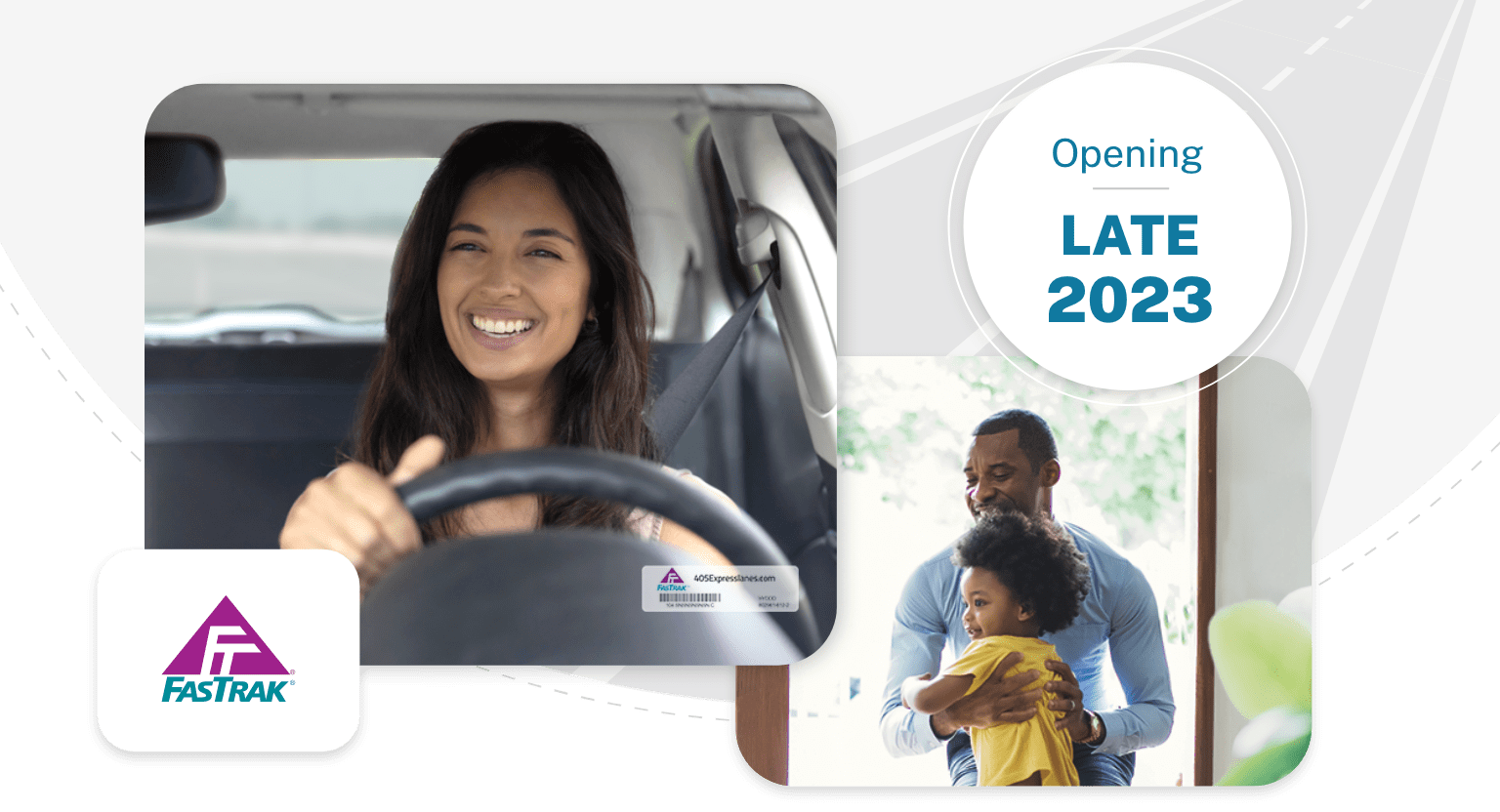 Why drive the 405 Express Lanes?
Save time
Wherever and whenever you drive, you'll experience free-flowing traffic to help you reach your destination safely and efficiently.
Reduce stress
Driving in heavy traffic conditions leads to greater stress. Free-flowing traffic isn't just more convenient - it's good for your health.
Ease congestion
The Express Lanes benefit all who drive the I-405. Those in the regular lanes will enjoy reduced drive times because space will be freed up by those who choose the Express Lanes, such as carpools with three or more people that always travel toll-free.
When will the 405 Express Lanes be open?
ACCOUNT Registration begins
To Be Announced
Express lanes open
Late 2023
How it works
Learn how to pay, review the toll policy, and see a map of entry and exit points.
About the project
Learn about why the express lanes were built and a brief history into the project.
Ready to live life on time?
Sign up to be notified for updates about the new 405 Express Lanes.